---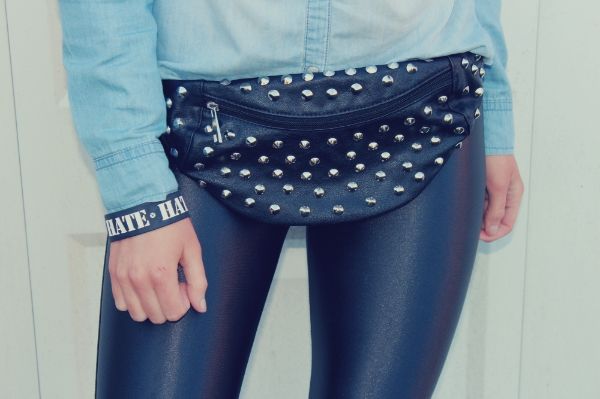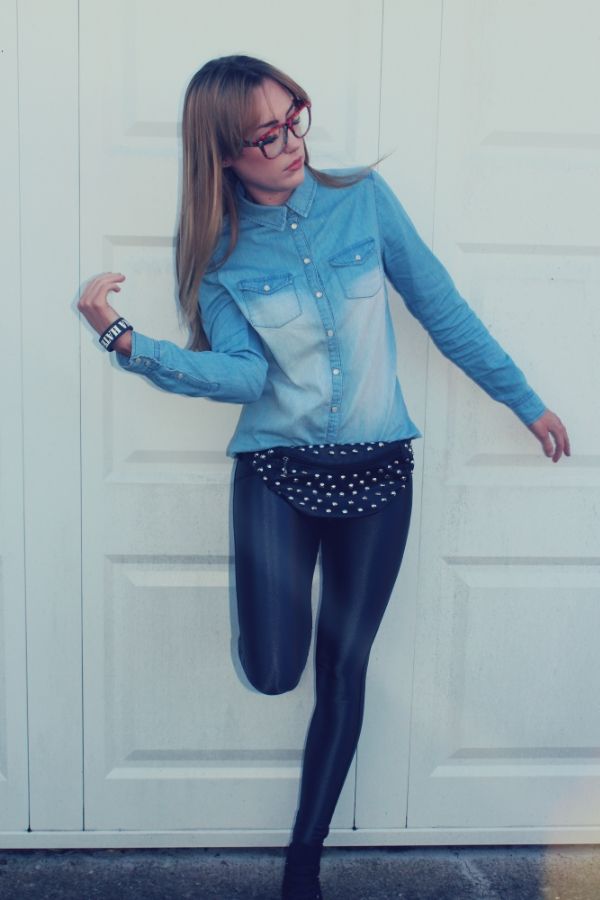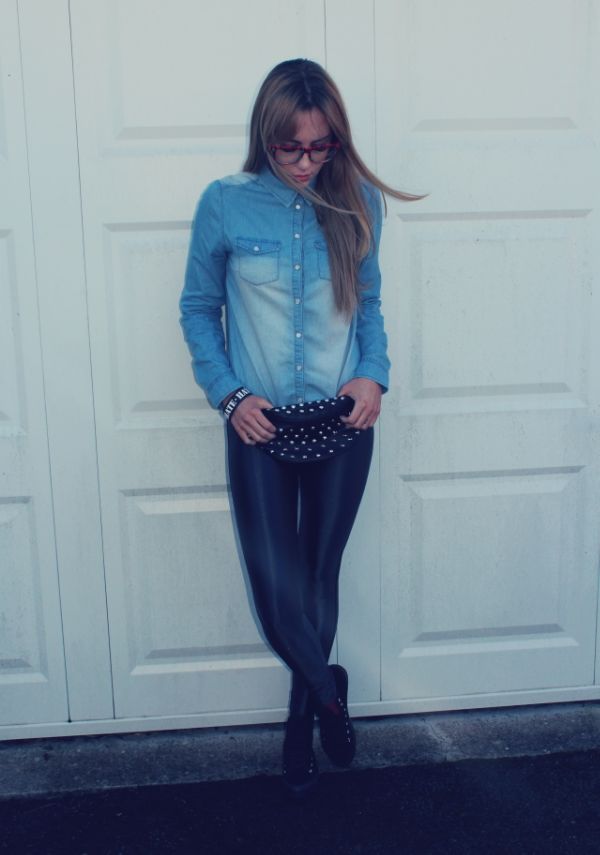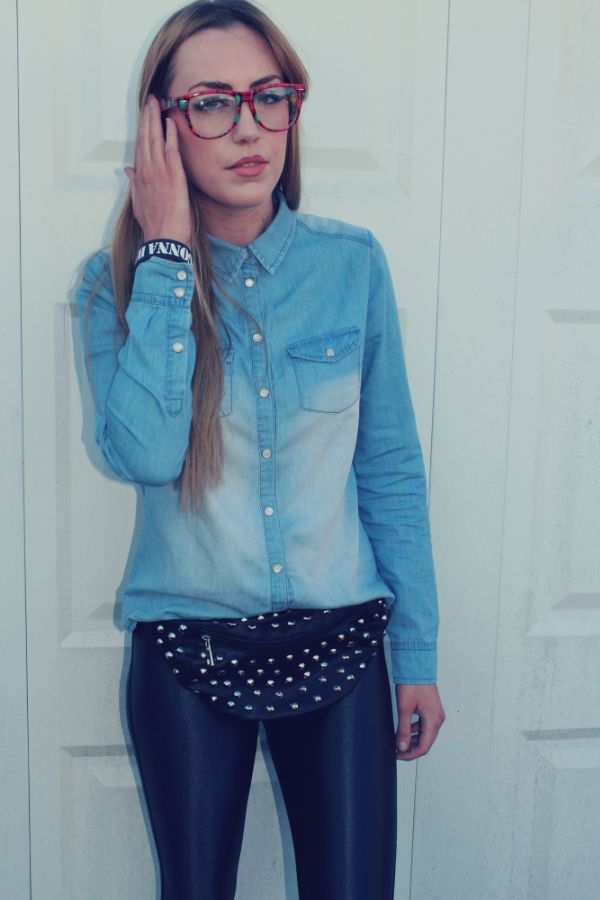 Tartan Glasses - Pulp,
Denim Shirt - New Look,
Disco Pants - Republic.
Studded Black Bum Bag - Primark,
Black Platformed Pumps - Sixty Seven
Get yourself a bum bag this year before Summer hits. I have seen them just about everywhere on the high street, people are wearing them during the day and even out at night over dresses as a major statement and fashion accessory. Bum bags and fanny packs as some people like to call them, used to be a very embarrassing fashion myth and an accessory we would once frown upon. Now they are back in full force and once they enter your local high street brands, that's when you know you're given the green light to also jump on the band waggon.
This black studded bum bag comes in the masses at your local Primark store, I picked mine up at my local Primark in Liverpool for just £6.00. I have decided to team mine up with some shiny disco pants, dark pumps and denim. This outfit is perfect for your city travels, if you have a mini break planned this year, a city destination in mind and off out sight seeing for the day on an expedition, then this is the perfect outfit combo for comfort and practicability. This bag is ideal for all your essentials, keeping everything in one place where you can see them, where you can get to them and where they are most definitely safe. The chances of some trying to grab the bum bag off you, would no doubt lead to stealing your body also.
Hope you liked this post.. please leave comments below.
VW☮